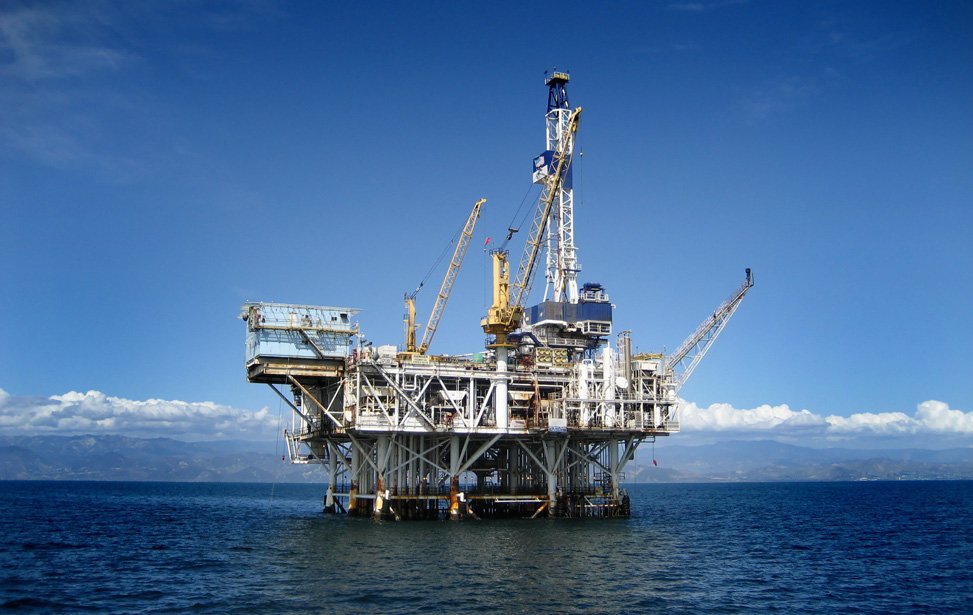 Challenges
The challenges of offshore platform network application include coping with harsh environmental conditions that has extreme operating temperatures, heavy moisture, erosion, extensive shock and vibration. Also, extensive EMI can prevent some of the equipment used in the ship, especially the compass and navigation systems, from operating improperly.
Helicopter landing pad
Commonly abbreviated as helipad, which is the landing area for helicopters. For offshore platform, helipad also referred to as helideck.
Bypass hydraulic control system
Normally, an offshore platform equips with one or several cranes to lift cargo around the platform and between boats. This control system helps adjust the cranes.
Crane heave motion compensator
Located near the bypass hydraulic control system, the compensator is for keeping the load at a fixed position relative to the seabed, and to avoid that the vessel motion is being transferred to the load. The AHC control is connected to a motion reference unit (MRU) that feeds the system with accurate real-time information of the crane tip motion.
Our Solution
Problems caused by erosion, heavy moisture and extreme working temperatures are commonly seen on offshore platforms. Lantech's DNV (Det Norske Veritas) type industrial switches are designed to cope with this kind of harsh environment. Given the diversity of locations that switches may be used, Industrial Switches are needed for the various types of approvals under DNV classification.
DNV maritime certification specifics the test criteria for all equipment used for offshore platforms. Most of the Lantech DNV models are UL class I division II certified, which ensures the safety when installed at the flammable places.
Product Selection
IES-2208CA-DNV
8 10/100TX + 2 10/100/1000T/Dual Speed SFP Combo L2+ Industrial Managed Switch
IES-2008B-DNV
8 10/100TX L2+ Industrial Managed Switch