Lantech offers several specific product lines to meet our clients' needs. For industrial clients, we provide Entry Level Industrial Switches, SNMP Managed Industrial Switches, Industrial Media Converters, Industrial PoE Products, and Industrial Device Servers. Lantech also designs several models to satisfy our commercial clients. We design products with the following objectives and features*: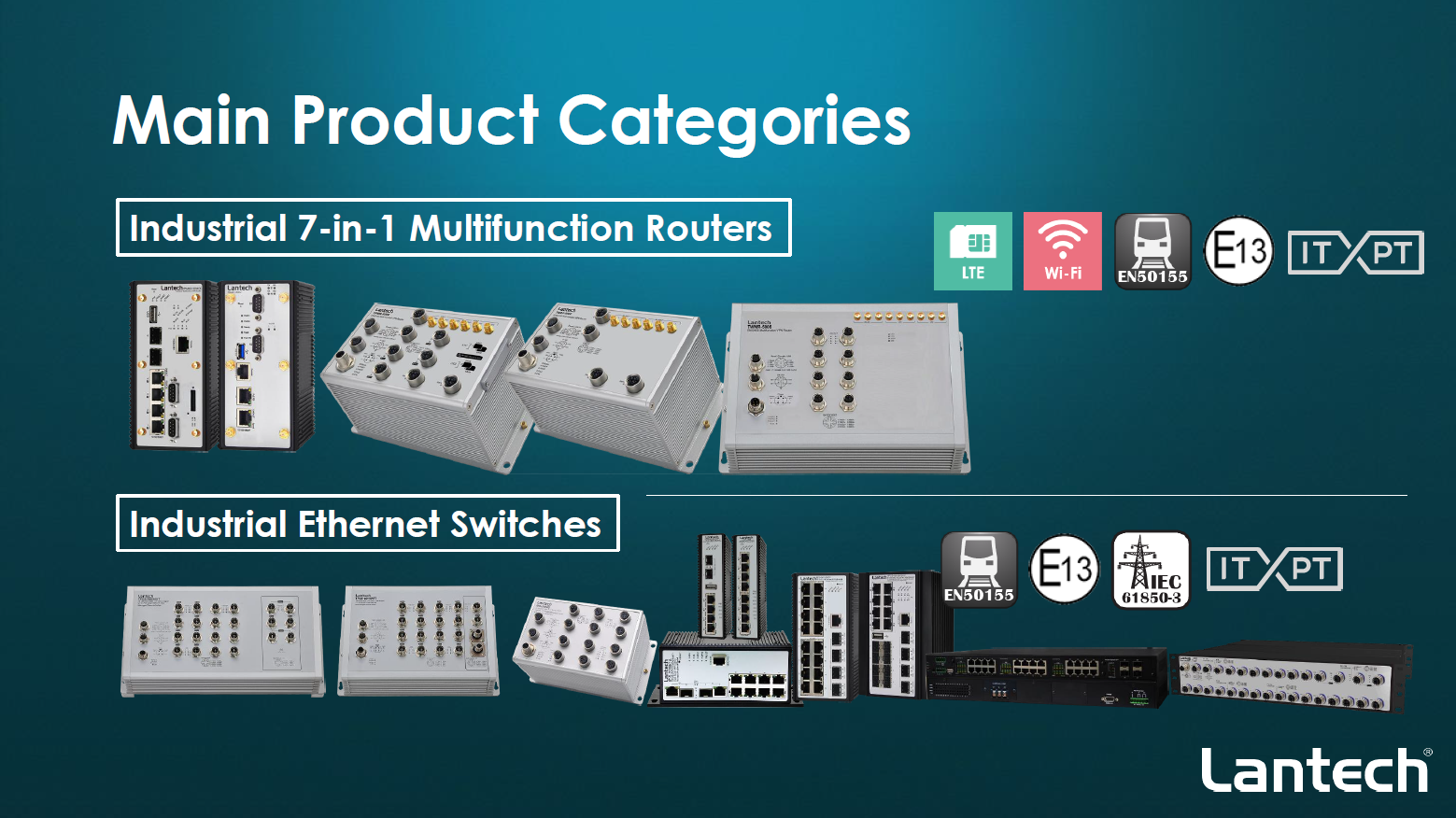 Easy, Convenient, and Flexible
No matter whether the products are designed for industrial usage or commercial usage, we believe that a product which is easy and simple to use is one of the top priorities for our clients. Therefore, many of our products are designed with both DIN rail and wall mounts, making installation simpler and more convenient. We design some of our products in a compact form factor, allowing our clients to not have to worry about space constraints. Many of our products also feature a wide input power range, providing for more flexible configurations when installing.
Rugged, Certified, and Durable
Industrial products will be used in diverse operating environments such as mining with extreme high and low temperatures, so our industrial products need to be more rugged and durable than commercial grade products. Lantech industrial products are designed with a high standard for critical network environments. With IP-30 enclosures, Lantech products provide stronger protection than plastic enclosures. Lantech products pass tests for industrial EMI, safety standards, and stability tests which include free fall, shock, and vibration. Wider operating temperatures ranging from -40°C to 75°C are also available for some models, which allow for operation in more critical industrial environments.
Stable, Organized, and Reliable
With Lantech's advanced "ITU G.8032 Ring", it is possible to find an auto-recovery-path in less than 20ms, during network fail-over. With this feature up to 256 Lantech Industrial Switches can be placed in a ring, providing for a more organized and reliable network environment. Most Lantech products are designed with dual power inputs, providing a more stable and reliable energy supply.
Working to satisfy every client, Lantech designs our products base on our customers' needs. As a pioneer in industrial and IP networks, Lantech continuously looks to improve our products and strives to innovate new products at the same time. Customer feedback is one of our most valuable resource when it comes to improving our products.
*Please note that the product features on this page may not apply to all products and models. Lantech reserves the right to make changes to product specifications and descriptions at anytime, without notice.