As a pioneering company in the networking industry, Lantech core values are: Execution, Customer Orientation, Innovation, Integrity, Environmental Protection, and Team Collaboration.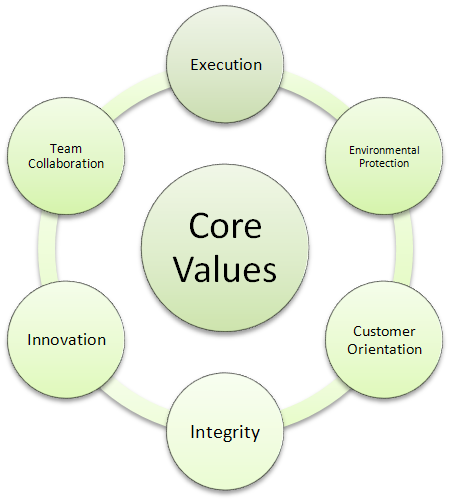 Commitment to Quality and Reliability
To meet our goal of 100% customer satisfaction, Lantech provides high performance products with high-standard quality and reliability. Prior to going to production, each Lantech product is tested for hardware functionality, network performance, OS performance, security, network protocol and network interoperability. Lantech products are extensively tested using Smartbits, IXIA/Chalet and Application packet generation tools to ensure switch performance and reliability under heavy network traffic. Lantech Industrial products are designed to meet guidelines for critical network environments with IP 30 enclosures and are tested under extensive Industrial EMI and Safety standards. To provide more reliability, Lantech Industrial products also undergo extensive stability tests including free-fall, shock and vibration tests.
Environmental Commitment
Lantech selects green as the base color of company's logo, because we believe that environmental protection is one of our core commitments. Lantech products are built in our manufacturing facility under Restriction of Hazardous Substances Directive (RoHS), using lead-free processes and under ISO9001/2000 and ISO140001 Environmental Management Systems certifications. To meet the Waste Electrical and Electronic Equipment (WEEE) directive and regulations, Lantech always considers how to make products more recyclable and how to make less waste during manufacturing and design processes. Lantech not only provides high quality products, but also endeavors to maintain a clean and safe environment for a better future.
Commitment to Customer Relationships
The same attention to quality, reliability and detail used in our manufacturing and quality assurance processes is also how we approach all of our customer relationships. As a customer oriented company, Lantech listens to what you need and provides the best-fit solution. Our sales team offers product solutions based on customers' requirements with a friendly and professional attitude. Lantech also provides our clients with the most reliable and timely customer support, including technical support and product qualification support. Lantech sales offices in the United States, Germany, Korea and Taiwan serve our customers through the company's global distribution channels.