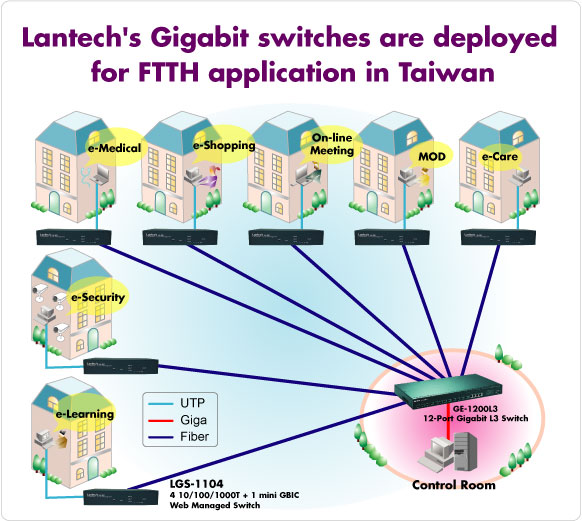 Lantech's LGS-1104 are implemented in Taiwan Hsinchu's high-class mansion community where use Fiber as high-speed internet for each home. Each LGS-1104 is placed in each home and uplink to Lantech's GE-1200L3, a L3 8 SFP switch, as backbone.

"We like to use Lantech's LGS-1104 in each home because it provides enough management functions and is very compact with Gigabit speed and fiber connectivity." said Mr. Lin in SI company.

Lantech LGS-1104 is a 4 10/100/1000T + 1 Giga SFP Web Smart Switch with VLAN, QoS, DHCP client, Port Trunking, IGMP snooping functions.