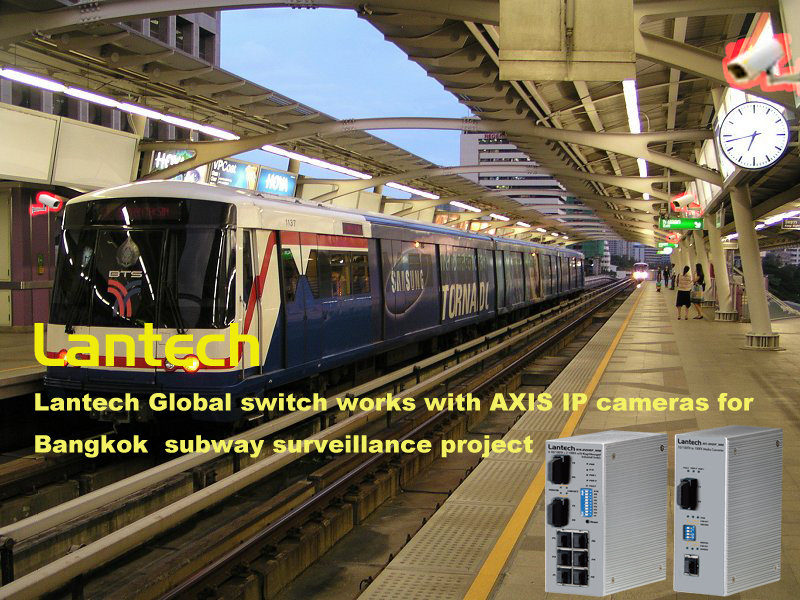 APR Taipei
Lantech Global Switch and AXIS IP camera are successfully installed in Bangkok subway depot areas for surveillance project. Lantech's business grade and industrial grade switches are used in this application. "Lantech provides good solutions for both in-door and out-door switches and converters to work with AXIS IP CAM, especially Lantech converter solution in which offers very useful function like Link Loss Forwarding to alert administrator about connection loss. We like the total solution and value added on the products, the PoE solution is really useful for this application also" said Mr. Sangon in Mcompany, Bangkok.
The Bangkok subway network implementing with Lantech IES-2206F & IEC-0101F is as follows: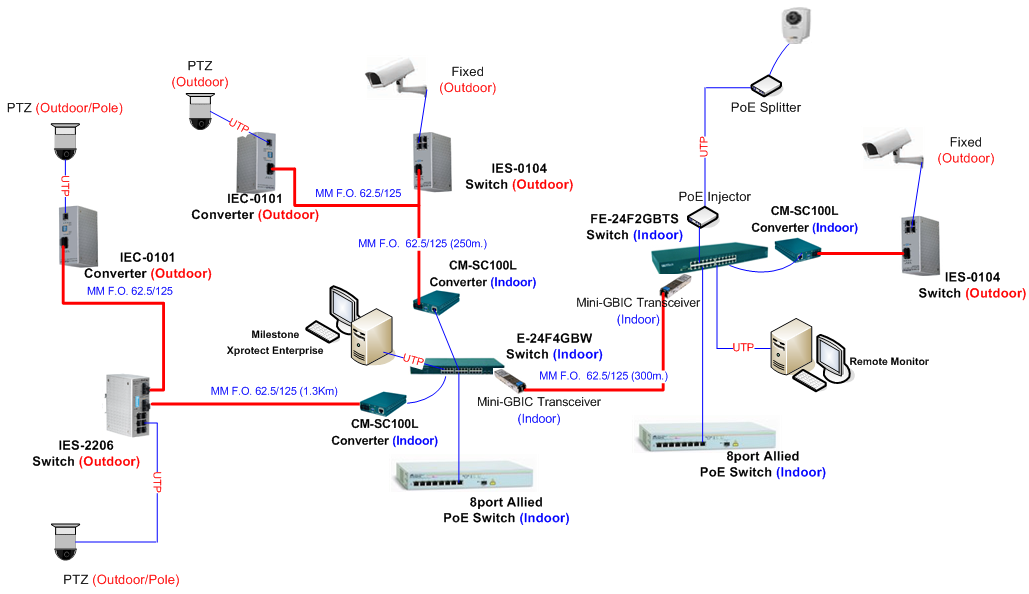 Brands and product names are trademarks or registered tradmarks of their respective companies.
©2010, Lantech communications Global, Inc. All rights Reserved.